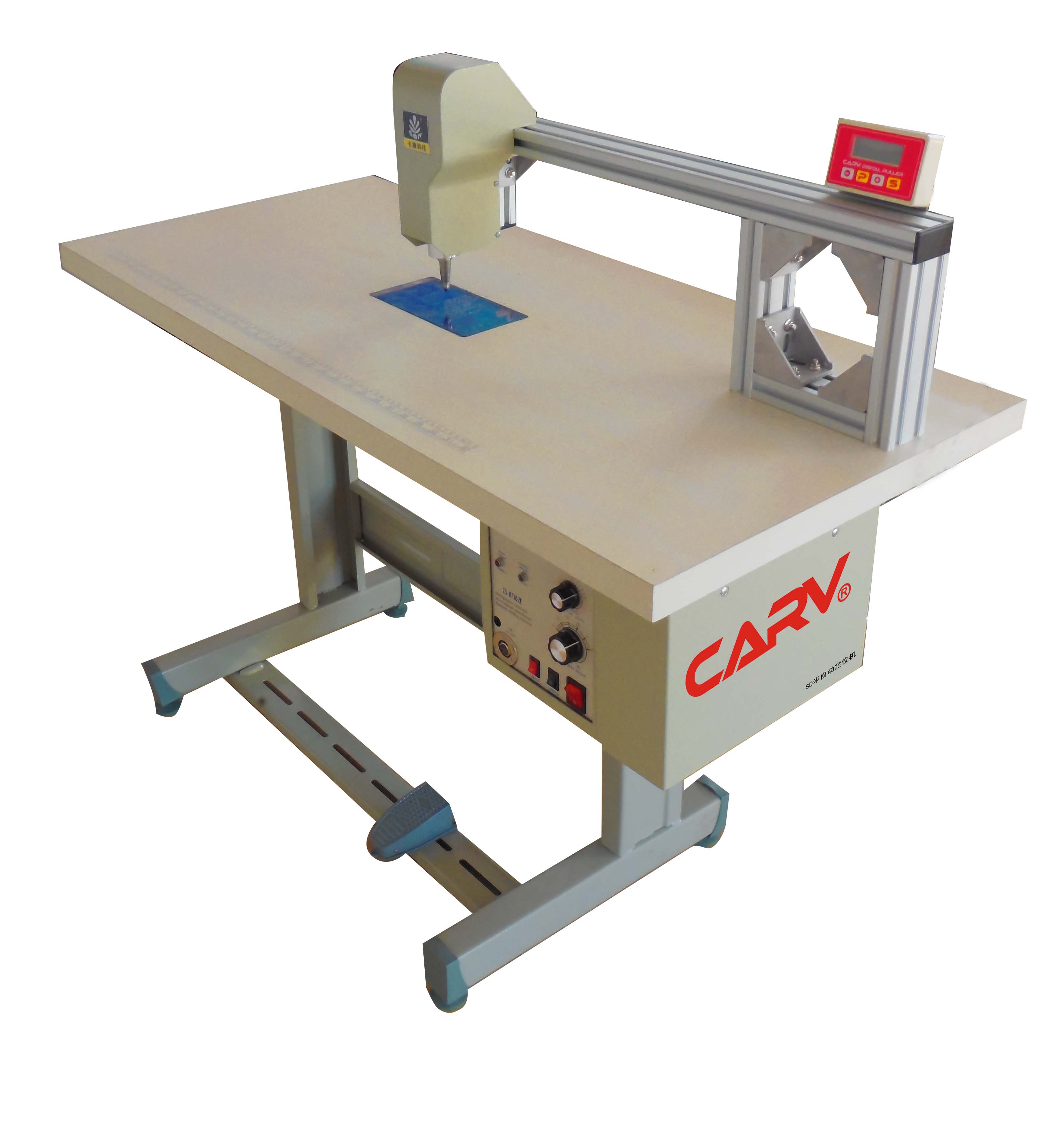 SD Semi-automatic positioning machine
Code:
SD1206
Spec:
Brand:
Price:
0.00
SD Semi-automatic positioning machine
Machine features:
●Pneumatic writing structure
●Automatic cycle function
●Patent anti clamping device
●Automatic control of spot welding time
●Intelligent data acquisition function
●Automatic adjustment of ultrasonic intensity
Machine advantages:
1.Computer control ultrasonic automatic positioning time
2.To instead of flat sewing machine operation need for skilled workers
3.Positioning effect level off, won't produce inclined fold, wrinkle phenomenon
4.Positioning spot spacing uniform, beautiful, does not affect the effect after finished product
5.Apply a swimsuit, underwear plate positioning, brand positioning, zipper
High-end brand apparel products use a wide range of trademarks. Multi-label sewing has always been a time-consuming, labor-intensive, cost-cost process for garment and garment factories. Traditional multi-brand positioning requires skilled sewing workers to overlap multiple trademarks and then place them on the parking space for sewing.
Parameters:
Machine model: Carv-SD1206
Working area:400*700mm
Positioning material:Spandex 、Polyester 、Polyester cotton
The control interface: Liquid crystal display and button screen
Transmission system: High-precision stepping driver,Imported linear guide rails
Voltage/Power:220v±10% 50HZ/200w
Control technology:ARM64
Time: 2019-5-13 0:00:00
Related news
Related products