Small automatic template machine
Code:
MS800
Spec:
Auto template machine
Brand:
CARV
Price:
Operators only need to swing the sheets and fabrics at fixed positions. After completion, the machine conveyor automatically completes sewing, withdrawal and other functions. Bilateral devices can operate at the same time. Two people can operate a machine. Reasonable use, can play the efficiency of one machine to two machines, greatly utilizing space, occupy a small space. Improve production efficiency. Let the machine sew and wait for nothing.
Product advantage
ARM control has strong compatibility

Patent structure tug, drive

more smooth;

Templates can beautomatically corner car;

Popup template template automatically after sewing

Ensure that corner corner stop needle distance evenly.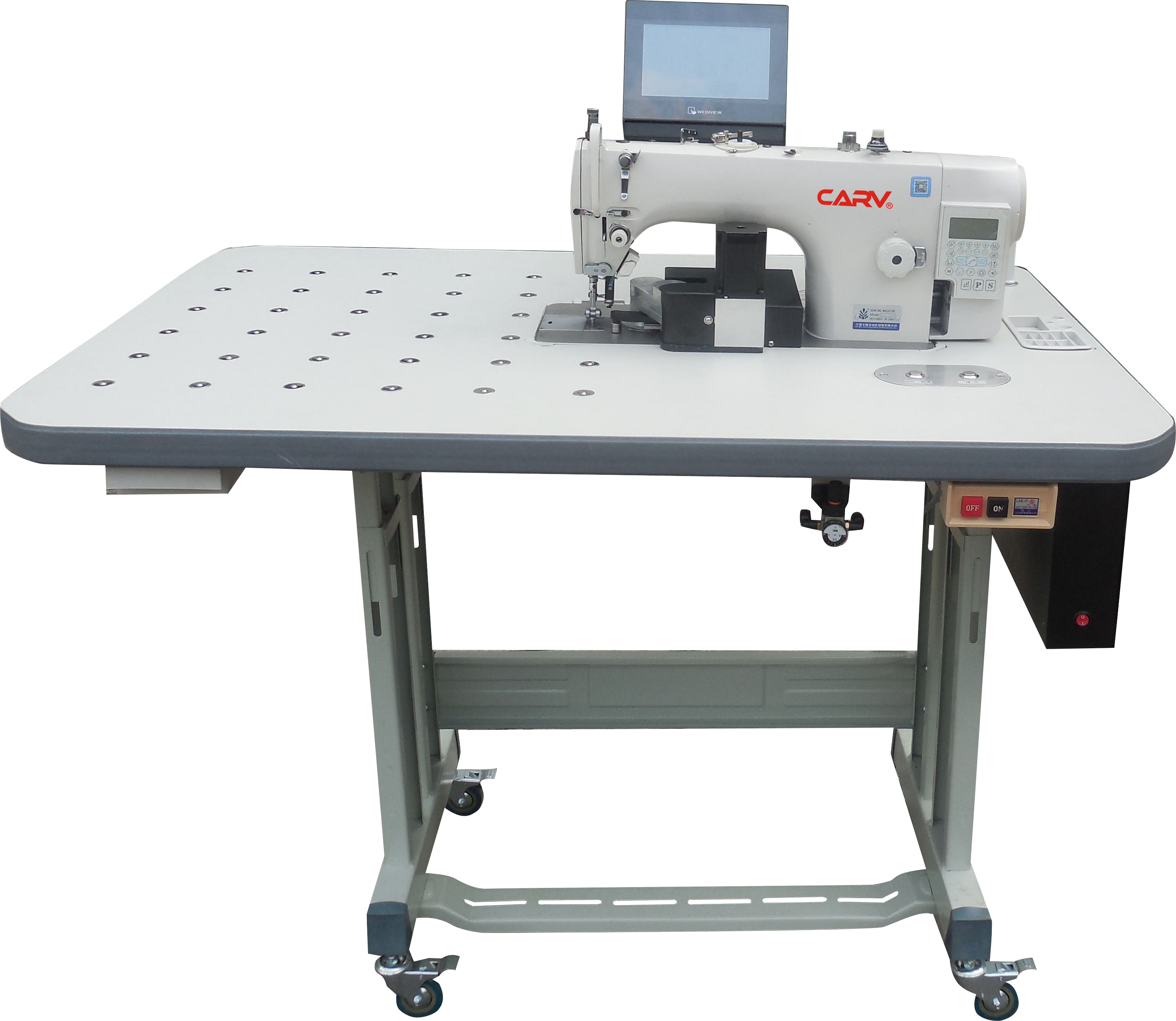 With the wide use of garment templates, the stitching of small templates can be pushed by hand. Due to the strength, especially in the corners, uneven and uneven stitching distance is easy to occur, which directly affects the quality and beauty of sewing and increases the rework rate. Carvay MS automatic template machine, a small automatic sewing can start and stop automatically when turning.
Carv MS automatic template machine, automatic induction, automatic turning, automatic ejection template function, high stability features. Users can only purchase the whole machine, no modification, convenient and reliable. One worker can operate two machines at the same time, which is efficient and energy-saving. Optional (belt knife model: MS800K)
Time: 2019-5-17 0:00:00
Related news
Related products